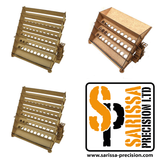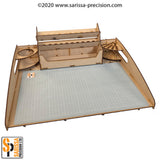 A great A4-sized modular hobby tray /painting station from Sarissa Precision, perfect for tucking away in the office or out of the way at home. Keep your painting project safe & contained until you can get back to it.
The optional paint / brush / tool holder can be added or left off as required and can be used as a stand-alone option to give you more space to work on your project.
Choose from the following options:
Hobby Station with paint holder and cutting mat - 35 cm deep x 34 cm wide
Hobby Station with paint holder
Just the tray
Just the brush, paint & water holder
Supplied unassembled in kit form with full instructions.
More from this collection